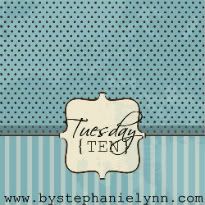 1. A special dinner to celebrate my husband's birthday. lamb chops, roasted potatoes, green beans, and carrot cake.
2. Starting on the last organizing project in the house. Hello scrapbook room, it is finally your turn.
3. Cleaning out the truck, as we seem to live in it when we have lots of house showings.
4. Pumpkin muffins for breakfast to make the house smell good for a prospective buyer.
5. Closing the bridge into town, not a big deal unless you commute to work, like my husband. He now adds 10 to 20 minutes to his hour and a half of driving each way.
6. A pony party for my favorite 7 year old!
7. Water gun fights to cool off.
8. Evening runs through the sprinkler to cool off.
9. Lego stories to pass hot afternoons. Are you noticing a trend? It's been hot here and getting hotter as the week goes by.
10. Just when you think you got rid of everything you could... There is always more!