I finally finished these dresses for the girls that I started back in March. With the house cleaning and showings I had a hard time finding the time. Fiona chose the fabric for this dress also. I love how the orange looks on them. It's also not something you would see in the stores, so that makes is special.

I used this pattern from Simplicity. The number is 2683. At first glance it looks like a simple A-line style. I thought it would be a quick sew.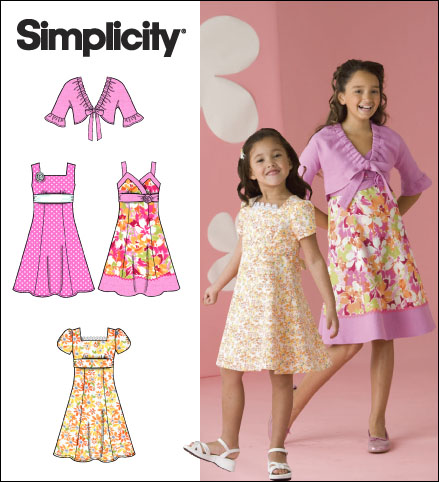 It turns out that is had small gathers along the empire waist, waistband, ties, and gathered sleeves. All these are simple to do but add extra time to the construction. Of course they also make the dress stand out.
I just love the detail on the sleeve!
Here is a detail photo of the waistband from the side. You can see the little gathered area and where the waist band and ties meet.
I had even purchased coordinating shirts for the boys. It was so nice to finally see it all together!
I love this pattern and would use it again, as square necklines are one of my favorite styles.